I have never been to Boston and have tried many times.  So when a free weekend opened up and cheaper flights were found, we planned a quick trip.  Even though it was December, we still wanted to go and hoped it wasn't too cold.  We were wrong…it was freezing and even colder than normal (we were told).  We didn't let that stand in our way as we did a lot of walking around, and when we got cold, we would pop in somewhere for a coffee, pint or meal somewhere.
A few of the highlights from the trip:
Visiting the Cheers Bar in Boston, where everyone knows your name.  Of course we had to have a few pints as it did help with the biting cold.
Sam Adams Brewery – To continue our tasting, we visited the brewery to taste the new beers and learn a little.
Day Trip to Salem to learn about the Witch Hunt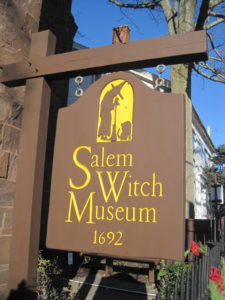 Freedom Trail Walk