Malaysia was a quick detour on my plan as Milena and I decided to try to find a beach somewhere in SE Asia to meet up for Thanksgiving.
Here was our thought process: I was going to be flying from China and she was going to be flying  from Tokyo (or western Australia).  Where can be both get to that is warm, safe and on the beach.
Our options were:
1. Philippines – but too many people said it wasn`t safe and in the end it was too expensive for Milena to fly back there.  Maybe another time as I heard there is amazing diving
2. Bali – This was a place we were both dying to go to…but I wasn`t willing to chance dying to go there now.  Since three men were recently executed in connection of bombings a few years back and there were many threats of retaliation I didn`t want to put myself in known harm (and it was going to be super expensive for me to get there with too many connections), so I`ll save this for another trip
3. Malaysia – I kept seeing ads on TV for the amazing beaches, met many travelers that raved about it and it was a place that Milena and I could both get to reasonably and have a fun time.  So that was the choice.
I couldn`t wait to leave China (as it was so cold there) and get to anywhere warm.  The minute I landed in Kuala Lumpur, Malaysia, (known as KL to everyone).  I seriously stripped off 3 layers of clothing and was instantly happy and warm!
Milena was going to arrive the next night, so I had one day in KL to explore.  I heard it was just a big city, so my expectations were low.  I finally motivated and took the monorail (felt like Disneyland) to Chinatown.  Figured I could do a little shopping and wander around.  My big purchases were a brand new Baby G watch (as the one I got in Denmark likes to stop running a lot).  As a master negotiator now…I was able to get the price down to 10 ringgets ($3).  Plus was able to find some fancy perfume for way cheaper and Mac makeup (but now that I`m buying again…more weight in my bag…bugger!)
To continue on my shopping spree, I went to the Central Market that has been there since 1888 and was good to see, but just a modern bunch of shops inside and not what I expected, so I continued on my way to little India.  More shopping here and it was fun to see all the random items they sold.
After a long and hard day of walking, I thought I deserved to stop for a pedicure…and my feet really needed it.  What I found was a cute salon that many celebrities go to (as shown by all the photos on the wall and articles in current magazines.  Guess they use a special nail polish called Jessica and treat all sort of nail issues.  Regardless, it was my treat for the day and way to get me beach ready.  What a nice treat!
I have to stop and talk about the Food Court.  Yes, I was told to get dinner at the food court by the hostel and I thought this was just a cheap thing they tell travelers.  I was wrong.  It was one of the most amazing foot courts in a fancy mall.   In the basement, there were about 40 still stalls from every country and region in Asia.  It was actually overwhelming deciding what to get as I had fond memories of so many dishes from my travels and wanted them all.  It would take almost a year to try every place and dish – to give you an idea of the choices there.
So that night, I decided to get a bottle of wine and wait for Milena to arrive.  She landed before midnight, so I figured she would be in by 1am…but I was wrong.  She arrived at 3am and I had finished my bottle of wine, made many new friends at the hostel, had fun, but was super tired.  The things you do to welcome a friend to a new city!
Next day, November 26th, when most of my friends were getting ready to leave town for Thanksgiving, Milena and I cruised KL, saw the Petronas Twin Towers and caught up on fun stories.    Now the Petronas Towers were famous because they are 1,482 feet above street level, with 88 stories and the towers were the tallest buildings in the world from 1998 to 2004 (when Taipei 101 snatched the title).   I think the building in Dubai is set to become the tallest soon.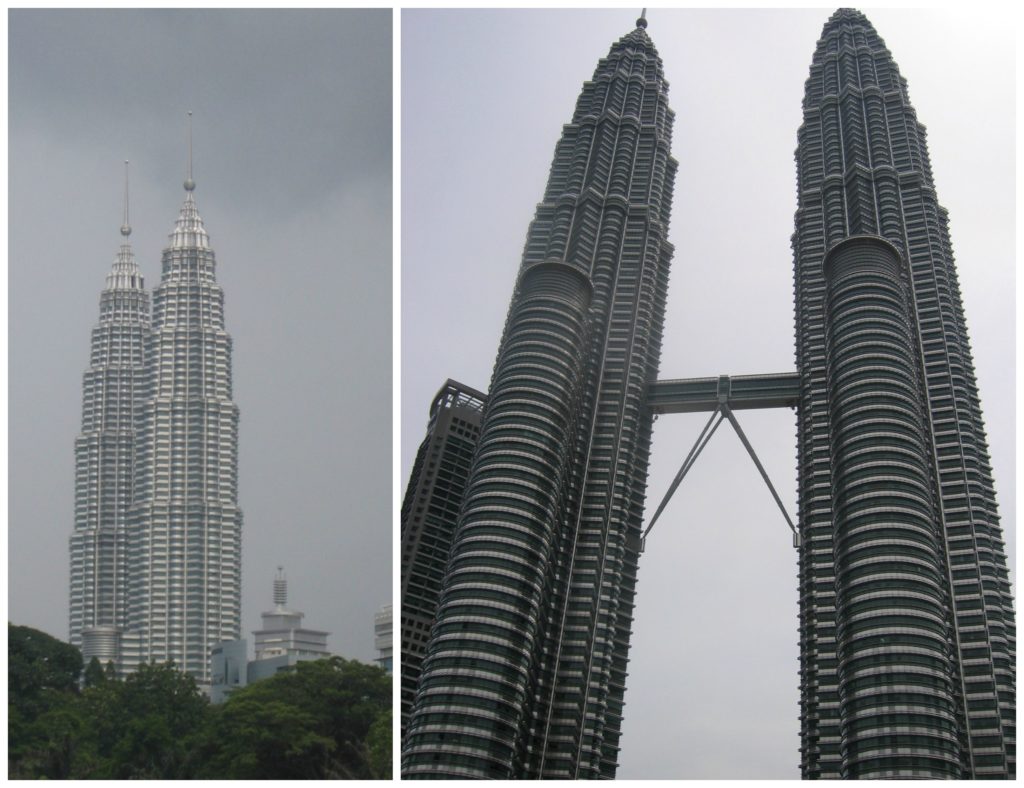 But the towers are still iconic and something we had to go see and taking a photo was hard as I had to get real low and lay down to get a full shot, which Milena thought was funny and took a photo of me taking a photo of the towers.  Silly I know.
When Milena and I took the monorail again, all the local women were dressed in full Muslim attire and all the visitors were in western attire and I almost died when Milena said, "Oh I love being the slutty western here"…we were dressed like all other visitors, but it`s a sharp contrast to the locals attire.
I had to show Milena the food court, and she had the same reaction as me…too bad we weren`t hungry, but instead we had a field day at a modern market.  We were like too little girls running around the store stocking up on all the things we missed from home (more cheeze its – as I finished the box Gina brought me in China and Milena missed them too, chocolate chip cookies, brownie mix, and of course wine).  It was fun to see all the normal brands we love and our shopping trip brought many giggles from us.
Finally – off to the beach.  We flew on Air Asia which is a major budget airline.  Great as it`s so cheap, bad as you have to pay for everything and it`s annoying.  Plus you only get 15 kilos for luggage (if you pay for a checked bag), and my bag was down to 27 kilos (down from 32 when I left China).  So I had to pull stuff out, play the baggage weight game, but made it work with the help of Milena`s carry baggage room too.  The funny part at the airport, is Air Asia is like Southwest with the "cattle call" boarding meaning get in line an hour before departure so you can board first.  That is something I like with Air Asia.  For about $5 extra, you can get priority boarding and I did.  When I went to the front of the line and tried to board, the man looked at Milena and then me and asked, "Are you Megan Gunn?", we have been waiting for you.  Somehow, they knew me and choose correctly when they asked if I was Megan.  Milena and I were shocked by this and it was funny!  Milena then turned to me and said, "Maybe blonds do get more notice".  Not sure how or why they knew me, but it was nice (sorry they didn`t ask for Milena who also had priority boarding).
Once we got to Langkawi Beach, it was perfect.
We checked into a perfect guest house, Zakary`s and already felt at home as everyone was hanging out drinking, Milena found another Texan to bond with and it was a fun place.  Yea as I was going to say for 5 days and was already happy.
I would love to say that I explored the culture, food and life in Malaysia…but I didn`t.  Milena and I had a great time being lazy, going to the beach, getting a massage, walking around and just being.  We were at just a great place, that was enough for us.  I guess since this really was a holiday from traveling, that was perfect.
We did spend Thanksgiving together and that was a fun event as we met Ford, the Texan from the first night.  He is now living in Langkawi and is quite an accomplished chef working at many fancy restaurants I went to in NY and SF.  So he offered to cook a big Thanksgiving dinner for all at the hostel and while we were expecting chickens and stuffing (as he promised), he couldn`t find any decent ones at the market, so menu changed to steaks, more beef and then Swedish meatballs (made by the 3 Swedish girls that we became friends with).  Plus the group made stir fried veggies, mashed potatoes and even managed to make an apple crisp in a toaster oven.  Plus Christina from Bulgaria made her famous Mojitos…so it was a very international dinner and we got to explain the reason for Thanksgiving which was entertaining.  A long cooking night with dinner being eaten at 11pm (when 7:30 was the plan)…whoops!  All in all, very fun experience.
After a long day of drinking and games, we headed out to a club at 1:00 and closed it down at 3:00.
Fun and it was more entertaining to see the local men trying to dance with all us and we were happy to have a few guys in our group to shield us from the locals trying to come into our circle to dance.  I forgot how many times I turned the locals down when they asked me to dance, but too many!
Milena had to return to Australia and I stayed two more days on my own and just relaxed a little more and joined a few others to rent cars to tour the jungle.  It was a Malaysia safari as we were looking for special monkeys (later we saw them flying from tree to tree), plus snakes and other animals.  We weren`t as lucky as on my African safaris, but it was beautiful to drive in the jungle and see the whole island from way up high.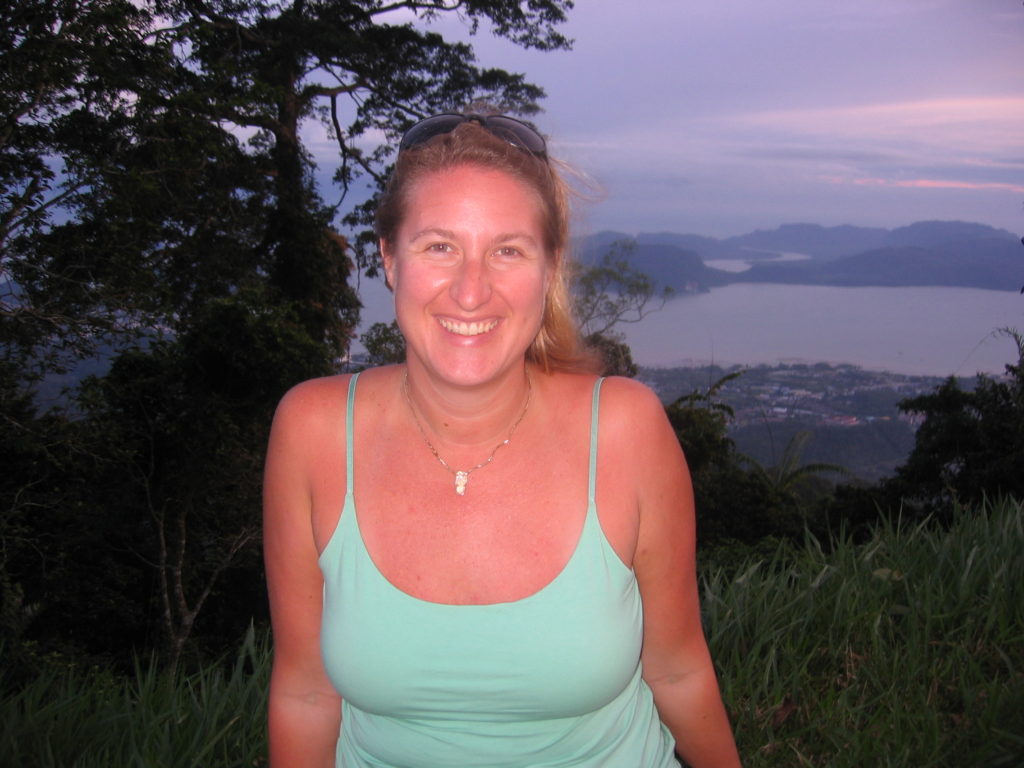 So my time in Malaysia is coming to an end.  I'm glad I came as it was so green, lush and beautiful and the locals were very friendly to us.  Plus – everything was so cheap from food to accommodations to drinks.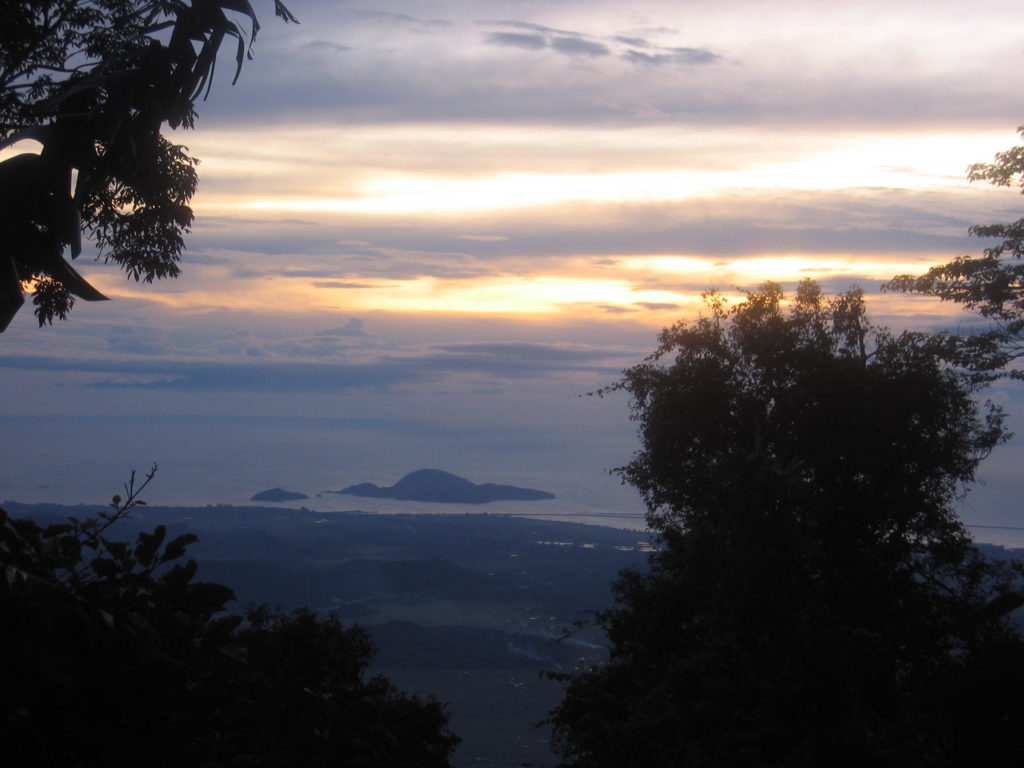 Off to Australia now.  I have a long day of transit including 3 flights, 3 countries, and then a bus ride.  I will be in transit for 26 hours (with no time zone change).  Just a lot of time at airport and in the air, but it will be worth it as I should meet back up with Milena for 2 days in the wine region of western Australia…yea!
Logistics:
Kuala Lumpur – Stayed at Paradiso B&B by Bukit Buidling Monorail.  Great location and cheap. www.paradisco-kl.com  The guy in charge, Hazdy was so helpful in what to do and where to go. (603) 2144-0888
Langkawi beach – Stayed at Zachry`s Guest House and loved it.  Most places on this island are very high end and expensive resorts, so this fit our bill ($6 each a night).  Right across street from the beach and lots of places to eat and enjoy near by.
www.zackryguesthouse.langkawinetworks.com
email: zackryghouse@gmail.com