I don't recall when or where I started this, but I started taking a photo of the local beer in front of somewhere scenic and beautiful in every country I visit (with the one rule that people are never allowed in these photos).  Well…I try to at least.  Not all countries have a local beer (as Muslim countries don't make beer) and some countries don't make their own and only import.  Over the years, I've had some friends tell me they look forward to my "beer shot" when I travel so I finally decided to put them all together in one place as best I can.
I actually think it was after my first trip to Thailand in 2002 when we all started taking photos of Singha beer over the ocean that started this tradition.  Since then, I also thought I should get a little culture and I try to get a photo of the country flag.  So here goes from the Beers and Flags I'll collected so far…
ANTARCTICA (2009)
ARGENTINA (2006, 2009)
AUSTRAILIA 
AUSTRIA (1998, 2008)
BHUTAN (2014)
Colombia (2014-2015)
DENMARK (2008)
ESTONIA (2008) 
FIJI (2017)
FINLAND (2008)
GERMANY (1998, 2017)
ICELAND (2017)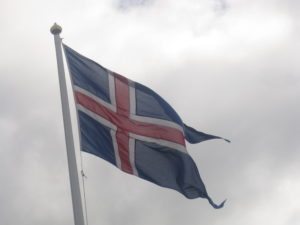 INDONESIA (2013, 2014)
JAMAICA (2008)
LAOS (2014)
LATVIA (2008)
MALAYSIA (2008, 2014, 2017)
– In 2014, I couldn't find a beer anywhere to buy.  When I asked locals, they told me they don't have a national beer as it's a Muslim country.  All I could find were imported beers at bars or hotels.  So I settled on no beer shot on this short trip.
When I returned to Malaysia, and went far out to the eastern part in Boreno, I saw a new beer called Anchor and never heard of it.  When I asked, I was told that was a local beer to Malaysia.  Ends up it's part of the Heinekin family and it is made in Malaysia…so I now have my local beer shot and took this on the magical island of Sipadan on my last day scuba diving.
Myanmar aka Burma (2016)
RUSSIA (2008)
SLOVENIA (2008)
SLOVEKIA (2008)
THAILAND (2014)
TAIWAN (2014)
UKRAINE (2008)
URUAGUAY (2009)
VANUATU (2018)