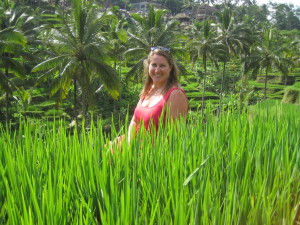 I love to travel and am always dreaming of my next adventure somewhere outside of the United States.  As of April 2017, I took a trip to Iceland and Iceland became my 90th country I've visited including all 7 continents.  I just have an adventurous spirit to keep exploring.
In 2008, I traveled around the world for 18 months and explored 51 countries on all 7 continents. During this trip, I used a travel website to keep my journal and fun travel stories, but this website didn't allow me to control the format as much I wanted.  So after a few discussions with my very wise friend Teresa…she said, "why rent a website when you can own a blog and do it your way".  Teresa created an amazing blog and just helped me create this blog.
So I'm still learning and am sure this blog will improve with time, but here goes.  I hope I can create a blog as amazing as Teresa's – check it at www.eatdrinkandbeskinny.com
I'm in the middle of transferring all the data from my previous website so one day…it will all be here in one place.  If you have questions on any places I've been just reach out via email at megangunn@gmail.com and I'll do my best to help.
Happy travels….